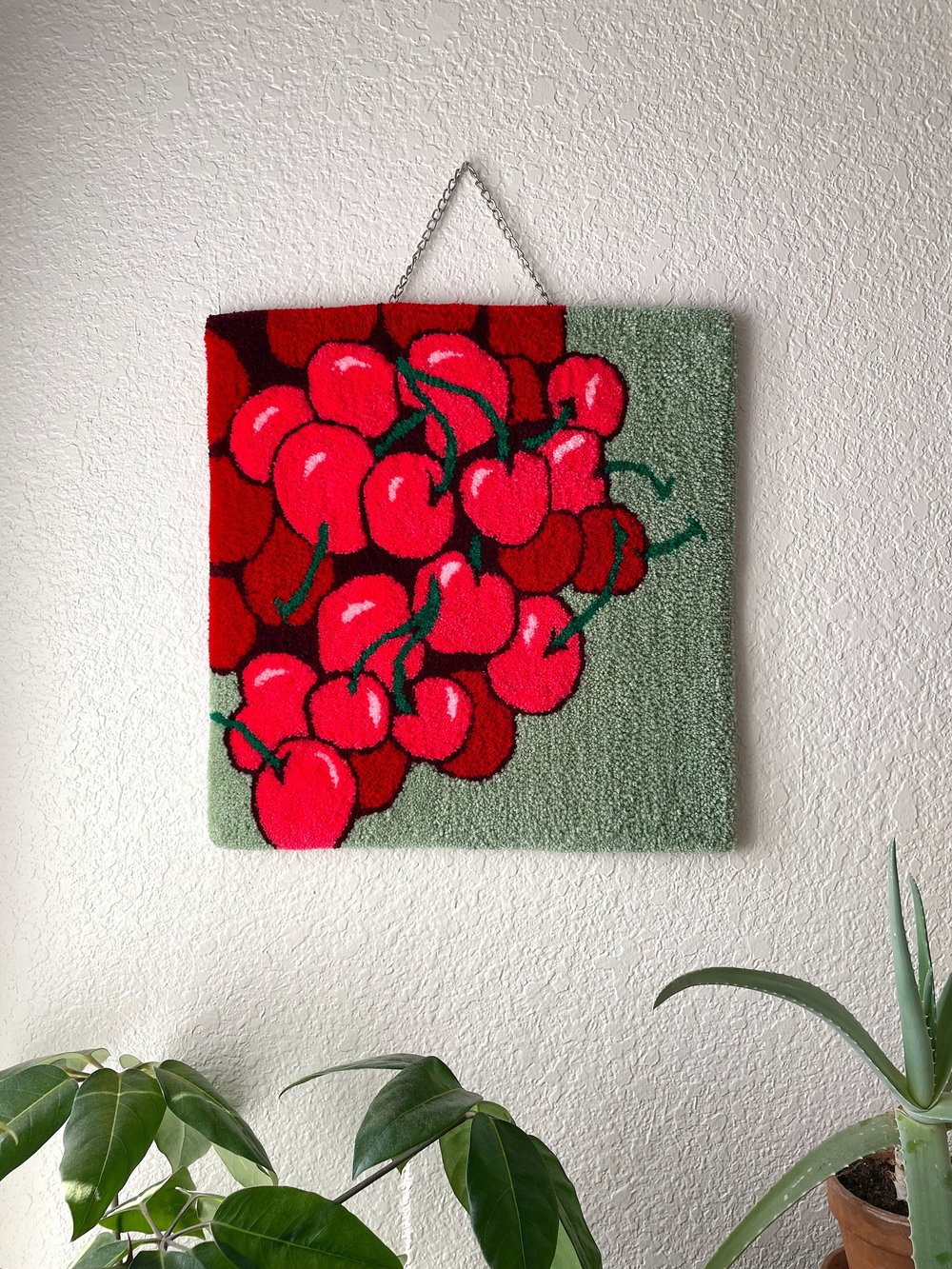 Dimensions:
18" x 18" + nickel plated hanging chain

***Rug Care***
Rugs are made from acrylic yarn and backed with felt. If used on floors other than carpet, a non slip rug pad is recommended.
*Tip: double sided tape or a thin nail through the rug into the wall can help rugs lay extra flat on walls if desired.*
Rugs are functional but mostly intended to be decorative and not recommended for use in high traffic areas.
To clean, use a lint brush for smaller rugs or gently vacuum with an attachment nozzle or small handheld vacuum. Do not machine wash.